PRIVATE PARTIES
Planning a party? Large or small, business or celebration, we can make your gathering a success. We will help you pick the perfect space for your soiree and design menus to fit your needs.
Please email or call 602-817-5327 for assistance and party menus.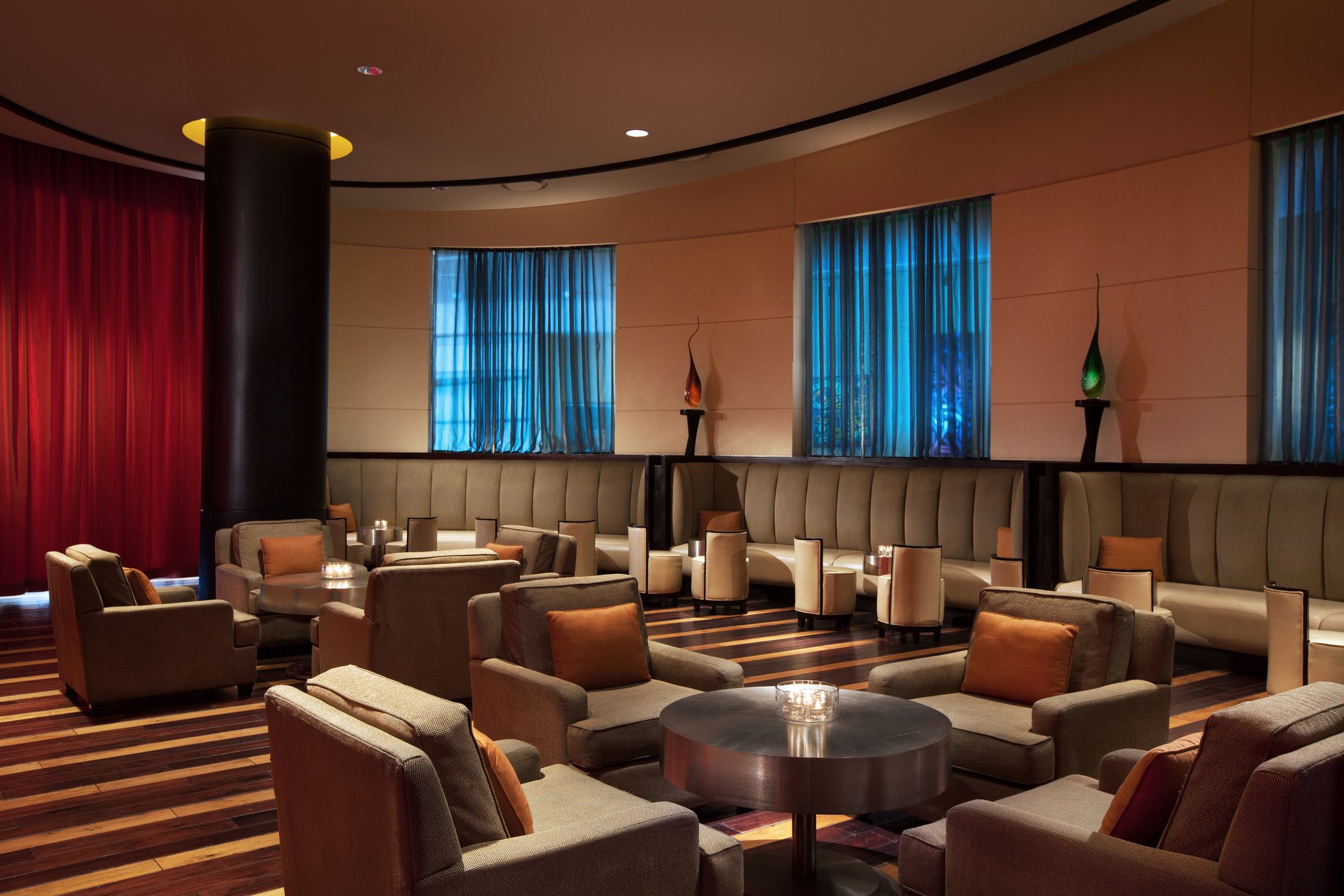 DISTRICT WINE ROOM
Accommodates up to 75 people
The District Wine Room is an oval-shaped spacious room perfect for networking events, receptions and parties. Mahogany-stained wood-look floors and floor-to-ceiling windows with dramatic red curtains allow for a comfortable setting.
The room allows for privacy or open-up for a more flowing ambiance and can be set-up with a variety of seating styles.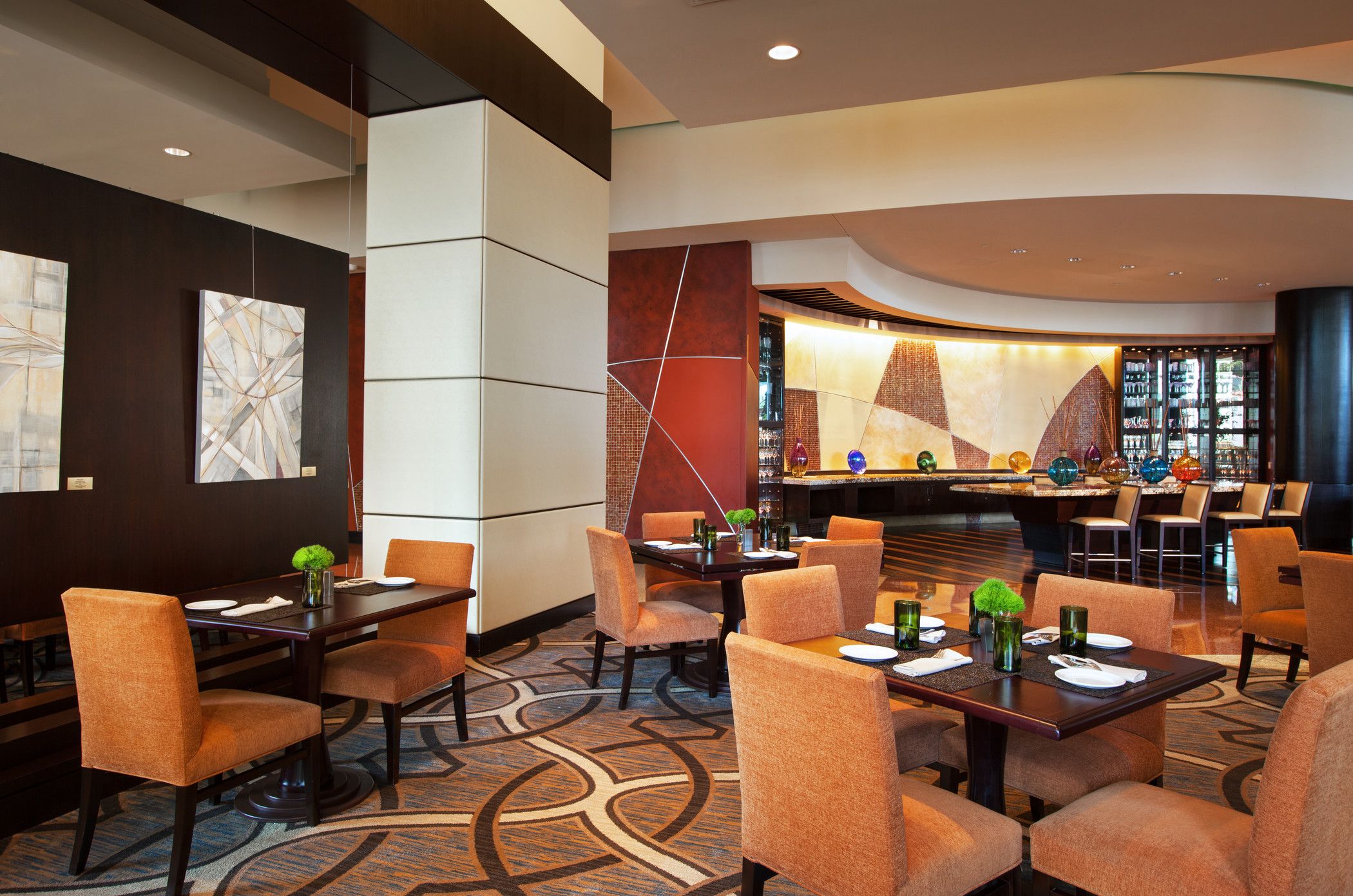 SEMI-PRIVATE DINING
Accomodates up to 36 people
Two semi-private dining rooms, with floor-to-ceiling windows. Your group will enjoy magnificent city views in a semi-private setting.
This space features two partitioned rooms. Each of which can accommodate up to 36 people and can be set in a variety of seating styles.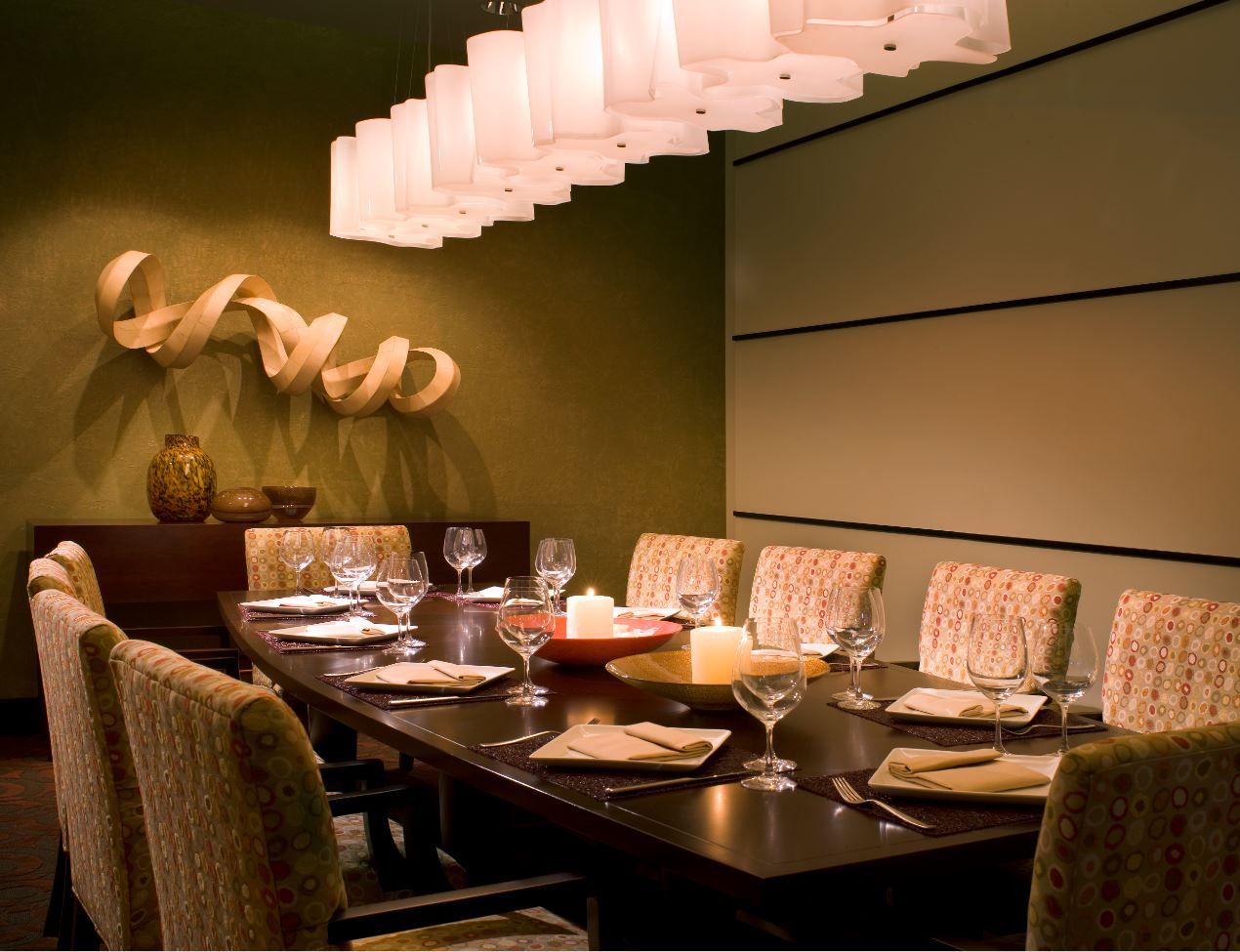 PRIVATE DINING ROOM
Accommodates up to 12 people
The District Private Dining Room is perfect for business lunches and small dinners where privacy is desired.
Available for breakfast, lunch and dinner, this private space features a conference table which can comfortably seat 12 people and provides the perfect ambiance for many special occassions.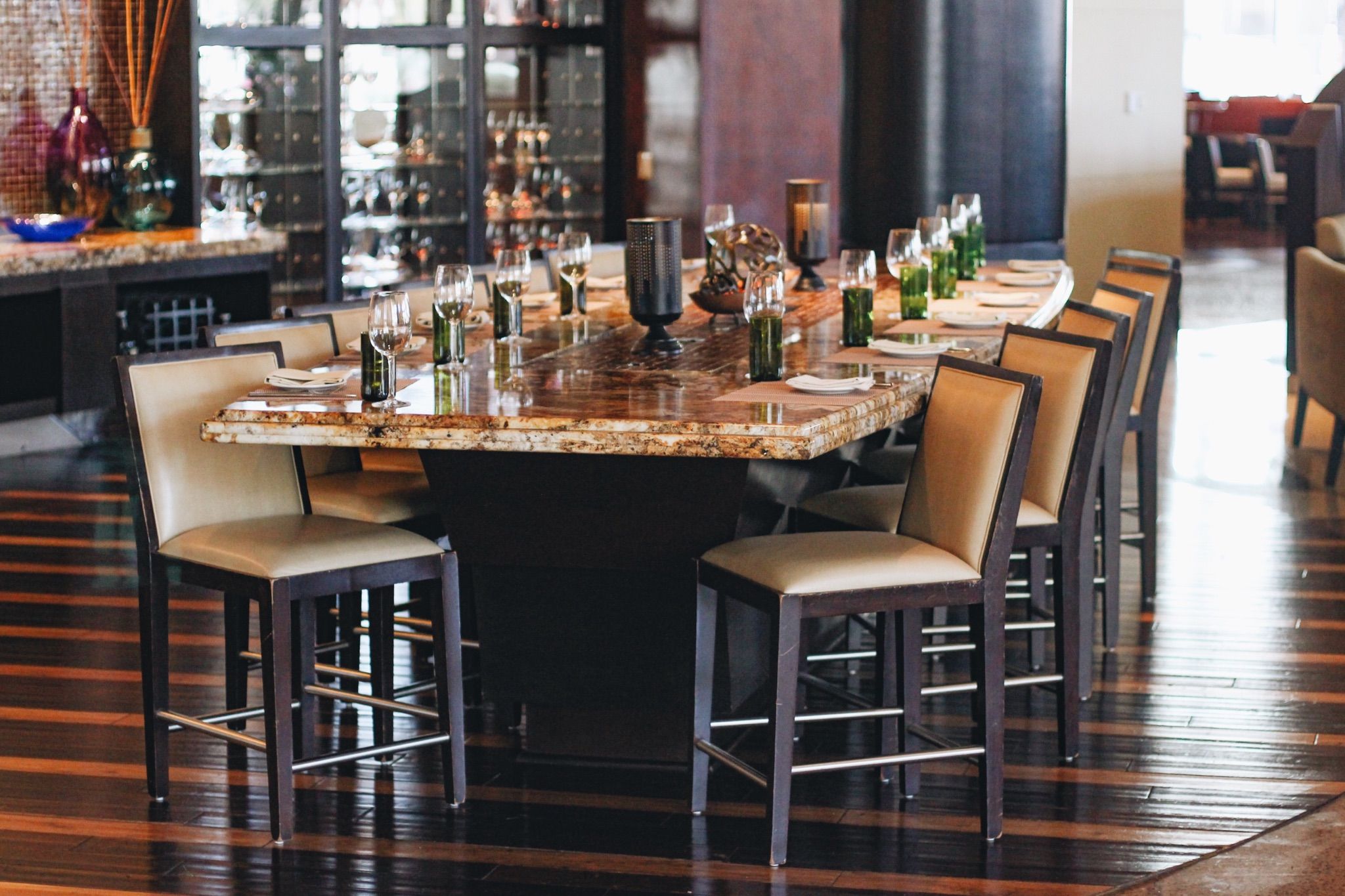 COMMUNITY DINING TABLE
Accommodates up to 15 people
Situated in the center of the restaurant, the marble-topped community dining table is perfect for Chef's lunches or celebratory dinners.
CLIENT TESTIMONIAL
"The Go to Place for Group Events"
"Where do I start when I say that the District American Kitchen & Wine Bar went above and beyond for our group. This restaurant had an awesome menu, and their staff was super professional and responsive, and I would use them again when hosting any event in Phoenix.
If you are planning any event, I would highly recommend this venue. I called multiple venues in Phoenix, and many could not host 40-50 people, due the group size and their space constraints. Perfect go to for events and highly recommend them and the staff is awesome. Another awesome event for my company."
Ready to book? Please email or call 602-817-5327 for assistance and party menus.
Breakfast

6:30 AM - 11:00 AM

Lunch

11:30 AM - 2:30 PM

Dinner

5:00 PM - 9:30 PM

Bar

11:00 AM - close